I get what "The Shadowlands" are in Star Wars lore (and my boyfriend is constantly reminding me)–unfortunately, I can not see that and think of that. Seriously, just call it the Tree Canopy or something then 😐
Moving on, I shall be watching carefully for the servers going back up. If your names are taken (which, thankfully, they should be going by whoever made them first…), whoever is on first obviously gets first shot at getting the change they want. So yes, you do have to be fast and yes, this means any names you tried to reserve yesterday will mean nothing. Also, all Legacy names will be reset (even if nobody has taken your name) due to the new system of them no longer being unique. This is your free reset so if you want to change your legacy name, THIS IS WHEN YOU WILL DO SO. Speaking of which, let's bring up those poll results and… …seriously guys? 50/50? XP Okay, well, I guess since it is a tie, it'll just have to go to the original name. ~*ORIGINAL NABERRIE AWAY*~
I already know Aurorra and Cellina are gone due to the High Population Server test. Here are some spellings I thought up… Vote on which you think is best? (and hopefully we won't have a tie again):

(Obviously, no guarantee these names will not be taken but…)
Moving onto some of the brighter things… a lot of us will be playing together! YAY! Please do join the Pets Chat Channel, while an excellent source of your daily pet information, we also supply mystery solving, theory speculation, and completionist discussion.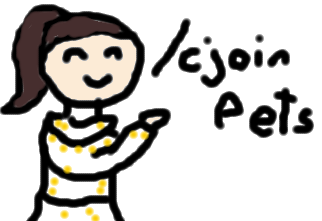 (Note: We do have it on the Imperial side too! …I just don't play that as much 🙁 )
(edit: and for those who have send some worried messages, yes, I am honestly still upset 🙁 this has essentially been me since the announcement. I'm doing my best to look on the positive side, but if you couldn't tell…change and I don't get along and Corellian Run meant a lot to me)