A lot of people think Blurrgs are ugly. I don't really see why? Okay, well, maybe kind of, but I think all pets are cute deep down.
Plus, lots of people like Gizka's and they seriously just look like fat Gizka's: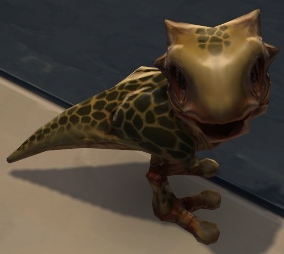 + various pet food =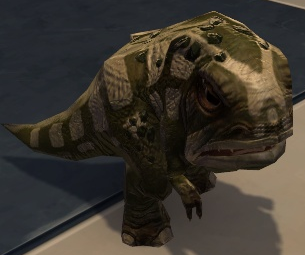 I don't care if I'm the only one who sees it XP But I feel that should make them a little cuter to some people!
Anyway, it doesn't look like I'll be getting much done today sadly 🙁 But hopefully tomorrow may have a bit more progress when it comes to getting things done before the expansion.
Speaking of which, Fansites were shared the Press Release information today :3
AUSTIN, Texas – Dec 18, 2012 – There is a new threat in the Star Wars™ universe and the future of the Republic, the Empire and the entire galaxy is at stake! Today, BioWare™, a studio of Electronic Arts Inc. (NASDAQ:EA), and LucasArts announced that players will face-off against the ruthless Hutt Cartel in the first Digital Expansion: Rise of the Hutt Cartel, coming Spring 2013. Beginning today, Star Wars: The Old Republic Subscribers can Pre-Order the Digital Expansion: Rise of the Hutt Cartel for only $9.99, 50% of the regular price. Free-to-Play Players can purchase the Digital Expansion for $19.99. Any player who pre-orders before January 7, 2013 will receive five days of Early Access* to the new fully-voiced story driven content.

"We know our fans want to keep experiencing the classic Star Wars storylines they love, and that's what we're delivering with the Rise of the Hutt Cartel expansion," said Jeff Hickman, Executive Producer at BioWare Austin. "The planet Makeb is shaping up to be one of our most breathtakingly beautiful settings and the clash with the Hutt Cartel is epic and exciting. And this is just the tip of the iceberg. We have a lot more surprises in store for our fans next year!"

The Digital Expansion: Rise of the Hutt Cartel will send players to Makeb, a dual-faction planet where players will continue their battles with the merciless Hutt Cartel. During their journey, players will meet new allies, make new enemies and uncover the cutting-edge technology on this vibrant planet. Experience five new levels of story driven missions to an already expansive; epic online universe that will raise the level cap to 55. Pre-Order is available now online at www.swtor.com/buy.

Star Wars: The Old Republic is set thousands of years before the classic Star Wars movies. Players are immersed as they team up with friends online to fight in heroic battles reminiscent of the films, exploring a galaxy of vibrant planets, experiencing visceral Star Warscombat, all set to a sweeping musical score. Now, players can experience the complete storylines of the eight iconic Star Wars classes, all the way to Level 50 without having to pay a monthly fee. The new Free-to-Play option complements the existing subscription offering, providing greater flexibility in how to experience Star Wars: The Old Republic.
so exciting <3