Got to go into TfB today surprisingly. I wasn't supposed to but something came up so I was brought along.
Unfortunately, this will also be my last go. Not just because I will be busy tomorrow (not that I'd have been taken to go on 8-man anyway), but because 3 sages is just not…good to take on HM 16-man TfB. I'll just glare about the nerf I guess and wish I was a better healer so that wouldn't matter. But I suppose I won't ever be good enough and thus, my Deep Wriggler dreams will be put off much much longer 🙁 (and my stress will grow and I shall probably get more sad)
On a happier note, Prongs is awesome and helped me get this beautiful legacy ship stuff and I wish I could be as happy as I should be (and I know I'll be ecstatic later), but right now, I don't think anyone would believe these tears are "happy".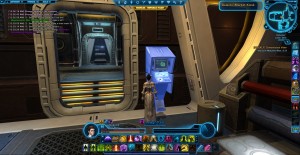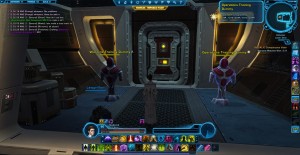 WHY CAN'T YOU DROP ON STORY MODE, DEEP WRIGGLER? WHY? ;___;
and why can't sages be considered as awesome as scoundrels and commandos ._.