So, due to the craziness mentioned below, we ended up doing SM while the other group did HM. I don't really want to talk much about it. I feel like crud (physically) and just don't want to think too much about stuff since I'm honestly still pretty upset. They did, however, apparently get the first two bosses down |Edit: they lied and apparently only got the first boss down| so I'm waiting for our other healer to shove it in my face or something because everything is my fault for being full of suck.
In the meantime, I helped my boyfriend set up his Mr. Robot page, though the wish list has barely been started/set up just yet. Shall try and look things up and hopefully we can get him more gear because feeling like it's still both of our faults sucks. :/
Besides that, I did my first 7K heal today which was nice.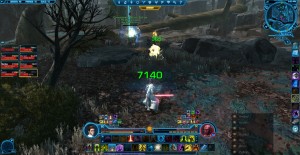 …unfortunately, the cheering up didn't last long .-.