Duhtect surprised me with a Tundra Nekarr Cat! T~T WHICH MEANS MY PET COLLECTION IS COMPLETE AGAIN. YAAAAY.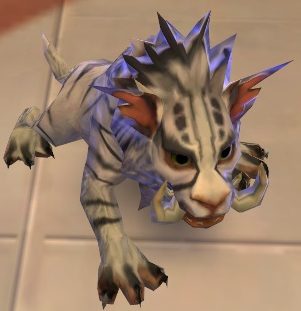 And now we're doing HM TfB @-@ I got gloves and all the HM Survived by titles so yay! Too bad it's not a DKP run though–maybe I could've used some of it already. 😛 But oh well, at least I got something.
And then we even went to Dreadtooth 😀 YAYNESS. And Tourch was nice and gave me the mask so now I have part of the puzzle! WOO.
And even my boyfriend got to come <3